QUALIFAS Training Courses - Interview with an APQP expert
Antoine BISSIERES - ArianeGroup - Quality Performance Manager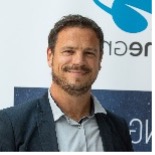 How long have you been involved as an instructor at Qualifas?
I've been serving as an instructor and contributing to the construction of the training modules for a bit more than three years.
On what subject and with what goal in mind?
APQP (Advanced Product Quality Planning) and everything that hinges around it such as risk analysis, and also industrial transfers.
What is the philosophy underlying these courses?
The idea is to promote and demystify best practices in the aerospace industry. We avoid adopting an overly theoretical and dogmatic approach, preferring discussion and feedback. We aren't consultants, but manufacturers talking to other manufacturers.
Who are the target audience?
Our target audience is very broad, there are the quality specialists of course, and also people working in projects, engineering, procurement and methods/industrialization, not to mention managers!
Has the feedback been positive?
Yes, the feedback is positive, the people appreciate the fact that each of our courses includes a practical aspect that associates the theoretical part, and a concrete example of deployment with a manufacturer that has contributed to the construction of the training course. In addition to this there is the richness of the exchanges and the sharing of everyone's experiences.
Have you noted any change in the participants' reactions to the subjects discussed?
It varies a great deal from one company to another but, generally speaking, the participants increasingly arrive with basic notions concerning APQP, or even a lived experience of the subject.